From grass to Grace!
Ebenezer! For decades the Tohim school in Bujaghali Jinja has suffered from poor, and lack of descent classroom structures, on her purchased land in the area.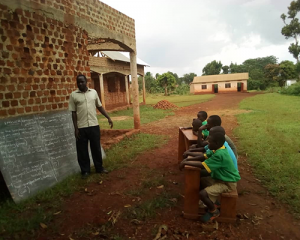 Our reality to dream is coming to pass as the president of Tohim Ministries ,the dear concerned Brother Michael Kiyaga made the decision together with his team to get this done and for all this Covid,19 period, roofing of the existing structures has taken place, as seen and the classroom shortages is coming to pass and a very best structure and hall first of its kind in the area has been roofed and plastered, what a great joy and hope to all the young uneducated lot in this community which since creation had never had such a facility.
FEATURED IMAGES