Partners & Collaborators
AIM has partnered with Tower of Hope in an effort to educate children in health and hygiene in the classroom to
enable them to develop good habits from a young age that will ensure that they have less of the unnecessary infections & illnesses that currently plight African children due to lack of hygiene awareness.
We are looking forward to implementing this program in the Derrick N. Stephenson Primary School, and eventually
into all of the Tower of Hope Schools. This progression into the health educational field is very exciting and right in line with our vision for the children in Uganda to have a better quality of life. We thank you AIM! For more about AIM, go to: https://www.facebook.com/aimforprogress.org
---
Donors

---
---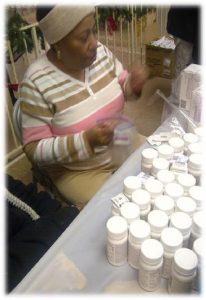 Catholic Charities Medical Mission Board is one of our faithful donors. Without  organizations with a mission such as theirs, we would not be
able to carry out our  mission so successfully. We are so  grateful that we can count on them.
To learn more about CMMB, CLICK HERE.
---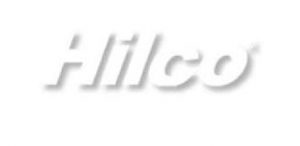 Hilco donates reading glasses to us each  year to take to the remote villages of Uganda to bring the ability to read back to those who have lost it. This is a  blessing to these people that can't be described, but only seen. Some have  been waiting years to be able to read again. We are so grateful to Hilco for providing a second chance for sight.
To learn more about Hilco, CLICK HERE.
---
---

Med EQ iis a wonderful organization who connects  people looking to donate, rather than dispose of their non needed medical equipment with people in need of it..
---
Our Church Partners
Our Previous Partners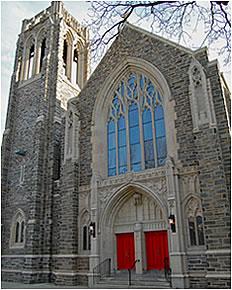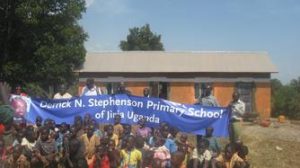 The Canaan Baptist Church has been a wonderful source of support financially, prayerfully, and even as a mission team in 2014. Many children have schools and desks because of their love and care. They have changed the quality of life for countless children in Uganda. To learn more about the Canaan Baptist Church,
CLICK HERE.
.
---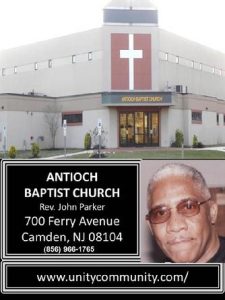 The Antioch Baptist Church of New Jersey Church has graciously been a faithful sponsor of our work in Jinja, Uganda.  Instrumental in the completion of the school there, they continue to be a blessing to Tower of Hope International Ministries, Inc.
---
Chosen 300, founded by the  Revs. Brian & Shandai Jenkins  is a non profit organization  who's mission is to bring people of
 different membership groups together;  help in our race, ethnic group,denomination, social class,economic classes or the diverse ways we can practice our faith; we can unify ourselves for the common good. They serve the homeless in Center City and  West Philadelphia, Pottstown, PA and around  the world including India, Nigeria, Guyana, South Africa, Jamaica, Liberia, & Uganda.
 We have partnered with them in bringing their food program to the village of Jinja, Uganda in the spring of 2014.  It has been a blessing to the entire village, as well as the local church.
To learn more about Chosen 300 click here
---
NEW COLLABORATION!   Meet Our Water Project Partners
We are pleased to have partnered with the Ugandan Water Project to bring rain water collection tanks to the villages we presently minister to in Uganda.  We  are able to do this in conjunction with our fundraising partner, Humankind.  We are very excited about this project.  If you are too, please click on one of these org links below to donate or read more about our first adventure in Jinja. Help us put  healthy drinking water into the cups of these children and smiles on their faces.  Thank you very much.
                http://ugandanwaterproject.com/tower-of-hope/                 http://humankindwater.org      
---
Our Local Partners